Scott Katzman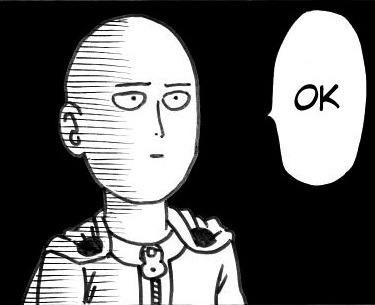 OK
About Me
My name is Scott Katzman. I am a student of class LBSCI 700, The Tec]]hnology of Information, one of the required classes of the Queens College Library Science graduate program. I am an aspiring Literary Agent and I have a bachelor's and master's degree in English. I am currently working as an intern at the Ethan Ellenberg Literary Agency. In my spare time, I like to read fantasy and science fiction novels, listen to music (I am currently obsessed with The Aquabats), and play video games. The following section is a list of some of my favorite books, games, etc.
Here is a link to my blog: https://scottkatzman.wordpress.com/
My Favorite Things
My Favorite Books
The Silmarillion-J.R.R. Tolkien
The Hobbit-J.R.R. Tolkien
The Lord of the Rings-J.R.R. Tolkien
A Wizard of Earthsea-Ursula K. LeGuin
The Hitchhiker's Guide to the Galaxy-Douglas Adams
The Hundred-Thousand Kingdoms-N.K. Jemisin
The Fifth Season-N.K. Jemisin
Throne of the Crescent Moon-Saladin Ahmed
The Foundation Series-Issac Asimov
The Stormlight Archive (series)-Brandon Sanderson
Feed-M.T. Anderson
We-Yevgeny Zamyatin
Neuromancer-William Gibson
Babel 17-Samuel Delany
The Black Company-Glen Cook
My Favorite Bands
The Aquabats
Reel Big Fish
REM
Queen
The Pillows
Weird Al Yankovic
Bad Religion
White Reaper
Skameleon
My Favorite Aquabats Songs (because I am obsessed with them)
Playdough
CD Repo Man
Ska Robot Army
Super Rad
Powdered-Milk Man
The Cat with Two Heads
Martian Girl
The Story of Nothing
Giant Robot Birdhead
The Man with Glooey Hands
The Thing in the Bass Amp
Meltdown
Look at Me I'm a Winner
Fashion Zombies
Awesome Forces
Pizza Day
I Fell Asleep on my Arm
Shark Fighter
Just Can't Lose
The Legend is True
My Favorite Video Games
Okami-PS2
Super Mario RPG: Legend of the Seven Stars-SNES
Super Mario 64-N64
Paper Mario-N64
Paper Mario: The Thousand Year Door-Gamecube
Tales of Symphonia-Gamecube
Tales of the Abyss-PS2
The Legend of Zelda: A Link to the Past-SNES
The Legend of Zelda: The Wind Waker-Gamecube
The Legend of Zelda: A Link Between Worlds-3DS
The Legend of Zelda: Breath of the Wild-Nintendo Switch
Pokemon series-Various Nintendo Systems
Kingdom Hearts-PS2
Kingdom Hearts: Birth by Sleep-PSP
The Wonderful 101-Wii U
Megaman Battle Network 2 and 3-Game Boy Advance
Chrono Trigger-SNES
Kirby's Adventure-NES
Kirby's Dream Land 2-Game Boy
Kirby and the Crystal Shards-N64
Kirby and the Amazing Mirror-Game Boy Advance
Wario Land 2-Game Boy Color
Spyro: Year of the Dragon-Playstation
Resident Evil 4-Gamecube
Metroid Prime-Gamecube
Bully-PS2
For further reading
Read this book!
Radiance by Cathrynne M. Valente.
Also: Woman on the Edge of Time by Marge Piercy.